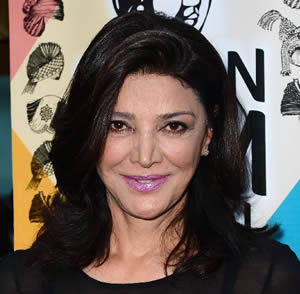 Shohreh Aghdashloo
was born in Tehran, Iran, on May 11, 1952. In the 1970s at age 20, she achieved nationwide stardom in her homeland of Iran, starring in some prominent pictures such as The Report (1977) (The Report) directed by the renowned Abbas Kiarostami, which won critics awards at the Moscow Film Festival. In 1978, she won wider acclaim and established herself as one of Iran's leading ladies with Desiderium (1978) (Broken Hearts) directed by the late Ali Hatami.
During the 1978 Islamic revolution, Aghdashloo left Iran for England, to complete her education. Her interest in politics and her concern for social injustice in the world led her to earn a B.A. degree in International Relations. She continued to pursue her acting career, which eventually brought her to Los Angeles in 1987.
She went on to marry actor/playwright Houshang Touzie, performing in a number of his plays, successfully taking them to national and international stages. However, it was not easy getting work in Hollywood as a middle eastern actress with an accent; she had roles in some decent, though not great, films, including Twenty Bucks (1993), Surviving Paradise (2000) and Maryam (2002). She had to wait quite some time to get a "Hollywood" break. And finally, years after having read the acclaimed novel "House of Sand and Fog," Dreamworks were in the process of bringing the story to the big screen.
After having cast Ben Kingsley (as Massoud Amir Behrani) and Jennifer Connelly in the lead roles, they were looking for a relatively unknown Iranian actress to play Kingsley's wife, Nadi. Shohreh Aghdashloo was duly cast. She stole the limelight and earned herself an Academy award nomination as best supporting actress amongst many other prestigious awards, including the Independent spirit award as best supporting actress in a feature film, The New York and Los Angeles film critics award and others.