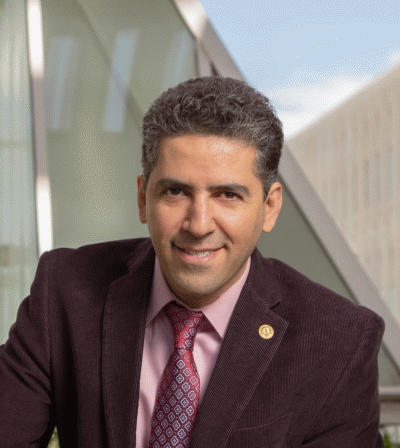 Kamiar Alaei, MD, MPH, MS, DrPH, MSt
As the Co-President of the Institute for International Health and Education (IIHE), Kamiar Alaei was a Distinguished Visiting Global Health Scholar at the Dornsife School of Public Health and also a visiting academic (professor) at St. Antony College at University of Oxford. He was formerly the founding director of the Global Institute for Health and Human Rights and the Associate Dean for Global and Interdisciplinary Research at the State University of New York (SUNY) at Albany.
In 2000, Kamiar and Arash in collaboration with other local experts in Kermanshah co-founded the first "Triangular Clinic" in Iran for HIV/AIDS, documented by the UN/WHO as a "Best Practice" model. In 2002, in collaboration with other HIV experts, he co-authored a national proposal to control HIV/AIDS in Iran, awarded $15.8 million by the Global Fund. Alaei has recently been mainly a Principal Investigator for over $6 million federal and international grants.
Alaei has authored and co-authored several peer-reviewed journal articles, book chapters, encyclopedia entry and commentaries in venues including the Lancet Global Health and British Medical Journal and he has been featured or interviewed by major academic journals such as Nature, Science and the Lancet. He has been invited as a guest/keynote speaker at several prestige organizations such as National Academy of Science, Institute of Medicine, American Academy of Pediatrics, New York Academy of Sciences, and Global Health Council.
Kamiar Alaei earned his MD from Isfahan Medical University, his Master of Public Health (MPH) in epidemiology from Tehran Medical University – two of the top universities in Iran – his Master of Science in International Health from Harvard University with full scholarship, his second doctoral degree in Health Policy and Management from SUNY, University at Albany, and his post graduate Studies in International Human Rights Law with partial scholarship from University of Oxford.
He received Heinz R. Pagels Human Rights of Scientists Award from the New York Academy of Science (2009), the Jonathan Mann Award for Global Health and Human Rights from the Global Health Council (2011), the Inaugural Award for Leadership in Health and Human Rights from PAHO/WHO (2011), the Inaugural Elizabeth Taylor Award in Recognition of Efforts to Advocate for Human Rights in the field of HIV from AMFAR (2012), and Ellis Island Medal of Honor (2015) for his significant contributions to the society.
You can find out more on his LinkedIn page