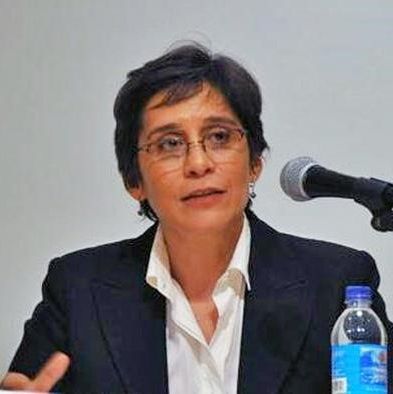 Roya Boroumand
ABC Executive Director, Historian
Roya Boroumand has a PhD in history of international relations from France and is a specialist in Iran's post-Second World War history. She is a former consultant with the Women's Rights Division of Human Rights Watch and has researched and written about women's rights and family law in North Africa. She has co-authored several articles on the political situation in Iran and the nature of Islamist terrorism. She is a regular contributor to The Huffington Post.
She was the recipient of the Lech Walesa Prize in 2009, shared with Ladan Boroumand.
Click here for more info.
رویا برومند
 تاریخدان و مدیر اجرایی بنیاد برومند
 رویا برومند تحصیلات عالی خود را نخست در رشتۀ تاریخ در دانشگاه نانتر و سپس در دانشگاه سوربن فرانسه به پایان   رساند. او رسالۀ دکترای خود را در دانشگاه سوربن، دربارۀ مناسبات بین‌المللی نوشت. رویا برومند کار خود را در زمینۀ   بین‌المللی شدن جنگ هندوچین و سپس، ایران پس از جنگ جهانی دوم آغاز کرد. او مدت‌ها کارشناس حقوق زنان در   سازمان دیده بان حقوق بشر بود و در این زمینه و نیز دربارۀ حقوق خانواده در شمال افریقا تحقیقاتی منتشر کرده است. تا   کنون، چندین مقاله از او دربارۀ اوضاع سیاسی ایران، و ماهیت تروریسم اسلامی منتشر شده است. مقاله‌های رویا برومند به   طور کم و بیش منظمی در هافینگتون پست چاپ و منتشر می‌شود. او در سال ٢٠٠٩ به پاس فعالیت‌هایش، یکی از برندگان جایزۀ لخ والسا شد.